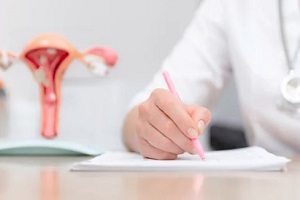 Reproductive health problems can still occur in women who live healthy lives. It's crucial to address reproductive health proactively if you want to maintain your overall well-being and health as a woman.
Gynecologists frequently emphasize the value and advantages of taking well-woman exams for that very reason. Well-woman exams aim to identify and treat any possible gynecological issues a woman could have before they turn into significant problems.
Asking questions about your reproductive health and fitness at a well-woman check is perfectly fine and beneficial. You can utilize your session as a chance to discuss any difficulties or changes you've noticed or encountered since your recent visit, in addition to more general topics like fertility and menopause.
Patients should have their questions ready when they arrive to make the most of their well-woman checkup. We advise keeping track of any concerns or questions you have so that you have them available during your exam.
The Top 3 Most Important Questions to Ask Your OB/GYN
Some of the most crucial questions to ask during your woman-well exam are as follows:
Is My Cycle Normal?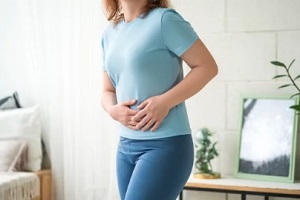 Your hormonal cycle tends to decrease and get more consistent and predictable over time. However, since the definition of normal varies, the Healthline provides specific guidelines for what constitutes "normal cycles."
Are you concerned about recent changes you have seen in your hormonal cycle? An abrupt shift in your cycle's frequency, length, or flow could be a reason if these aspects have previously been steady.
This year, bring it up with your physician at your subsequent well-woman checkup. They might ask you to get testing done.
When Should I Schedule Mammograms and Pap Smears?
According to Dr. Ellen Jones of Baylor College of Medicine, a pap smear should be administered to clients when they are 21. A standard pap smear may be required to be performed every two to three years for people aged 21 to 29.
Pap smears ought to include a human papillomavirus test once an individual reaches the age of 30. After hitting 65, most women don't require pap smears until a need arises to check for malignant cells.
On the other hand, the ACOG, or The American College of Obstetricians and Gynecologists Association, recommends receiving your first mammogram beginning at age 40.
Your family's breast cancer history may also play a significant role. To be sure your unique needs are addressed, make an appointment to discuss your family's medical history with your OB/GYN.
How Might My Family's Medical History Affect Me?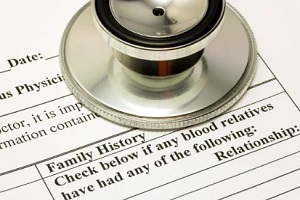 It is essential to comprehend your family's medical history for your health. The Imperial Center Family Medicine Group recognizes that by being aware of your family's medical history, your doctor will already know the conditions that might be of profound relevance to your overall well-being.
A proven method to maintain your well-being is to take the time to discuss your family's history and background with your physician during your yearly well-woman appointment.
As previously discussed, if you have a family history of breast cancer, your doctor may advise having earlier screenings to help in early diagnosis.
What Steps Should I Take as Preventative Measures?
Here's what you need to do to ensure long-term health:
Annual Well-Woman Exam
Attending your yearly well-woman checkup screening is one of the crucial steps toward precautionary measures for preventative health. This can help with early disease detection and illness prevention. Based on your particular scenario, OB/GYNs can offer additional resources.
Continue Eating Healthily
You might not be aware of your weight's significant impact on your menstruation. Women with consequential weight loss or gain may experience unwelcome shifts in their menstrual cycle. Consuming plenty of water and fiber to prevent constipation can make your period less painful.
Self-Examination of the Breast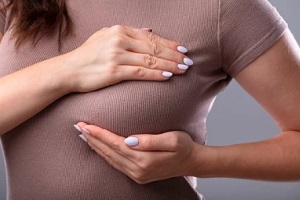 You are the expert on your body. Breast self-examinations allow you to monitor simple changes in your body. Breastcancer.org provides a five-step procedure to conduct a self-exam for breasts within the comforts of your home.
Here, they clarify that although no one test can identify and detect every type of breast cancer early, this self-exam, in conjunction with the tests we offer, is the ideal first step to prevent any issues from becoming severe.
Visit Imperial Now to Take Your Woman-Wellness Exam
It can be challenging to decide what questions to address during your yearly well-woman appointment. To maintain your health, we have devised three key questions that could be a fantastic place to start.
To schedule your well-woman exam, contact Imperial Center Family Medicine now. They have some of the best OB/GYNs and high-tech medical equipment, which would help to identify any areas of concern as quickly as possible.