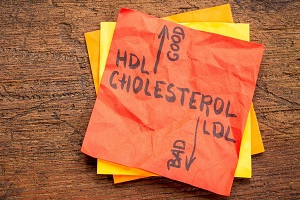 Having high LDL (low-density lipoprotein) cholesterol raises your risk of suffering heart disease and stroke down the road. LDL cholesterol contributes to plaque buildup in your arteries, making blood flow harder.
But the good news is that there are ways to lower LDL cholesterol through lifestyle changes and other methods.
5 Ways to Lower LDL Cholesterol by Improving Your Diet
The types of fats you eat affect LDL cholesterol levels significantly. Foods with a lot of saturated fat, such as baked goods, full-fat dairy products, and fatty meats, tend to raise LDL and threaten your health. Try limiting these to help reduce your LDL cholesterol. Trans fats found in some processed and fried foods are even worse. Avoid eating trans fats completely if you can.
Eating more soluble fiber is another smart dietary strategy for lowering LDL cholesterol. Soluble fiber can attach to cholesterol in your digestive system and block some absorption into your blood. You should get between 10 and 25 grams of soluble fiber daily. Oatmeal, beans, lentils, avocados, and Brussels sprouts are great sources.
So, here are five ways to lower LDL cholesterol through your diet:
Limit fatty and processed foods
Eat more high-fiber foods such as oats and beans
Make sure that half of your diet consists of fruits and veggies
Choose healthy oils over butter
Reduce sugar and refined carbs
Overall, sticking to a nutritious, balanced diet supports healthy cholesterol levels. Focus on whole foods over processed items. Fill up on fruits, veggies, and fiber at meals, and ditch the butter for healthy oils, such as olive oil. Making smart food decisions goes a long way toward improving your LDL cholesterol.
Increase Physical Activity
Along with a healthy diet, exercise is essential for managing cholesterol. Getting 150 minutes per week of moderate activity helps raise good HDL cholesterol while lowering LDL. Brisk walking, jogging, biking, swimming – these types of aerobic exercise are great.
Adding muscle-strengthening workouts also provides benefits. Lifting weights, training with resistance bands, and doing body-weight exercises, for example, build muscle, which may help regulate cholesterol metabolism. Try for 2-3 strength sessions weekly. And consult your doctor before engaging in any new exercises.
Maintain a Healthy Weight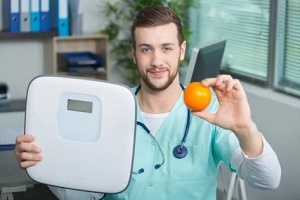 Carrying extra pounds increases the risk of high LDL cholesterol. Losing weight gently and steadily if you are overweight or obese can improve LDL. Aim to lose 1-2 pounds weekly by moving more and eating a bit less.
Consult your doctor to create a weight loss plan tailored to you. Drastic diets usually backfire long-term. Focus on building healthy habits such as cooking at home, being active, and getting enough sleep. Keeping weight off helps support lower LDL cholesterol over time.
Stop Smoking and Limit Alcohol
Any tobacco use, such as smoking cigarettes or vaping, harms cholesterol levels. Tobacco lowers good HDL cholesterol while raising LDL. But quitting can quickly boost your cholesterol numbers in a good way. Talk to your doctor about stop-smoking strategies, such as counseling or nicotine gum.
Drinking alcohol heavily also negatively impacts cholesterol. Limit yourself to one drink daily for women, two for men. One drink equals 12 ounces of beer, 5 ounces of wine, or 1.5 ounces of spirits. Reducing alcohol supports healthy cholesterol, especially if you already have high LDL.
Consider Cholesterol Medications
For some individuals, reaching a healthy LDL cholesterol level requires medication and lifestyle changes such as diet and exercise. Some prescription drugs are effective at lowering LDL cholesterol, including:
Statins: Commonly prescribed medications such as atorvastatin (Lipitor) and rosuvastatin (Crestor). They block cholesterol production in your liver.
Cholesterol absorption inhibitors: Ezetimibe (Zetia) limits cholesterol absorption in your intestines.
PCSK9 inhibitors: Evolocumab (Repatha) and alirocumab (Praluent) assist your liver in removing more LDL cholesterol from your blood.
Bile acid sequestrants: Medications such as cholestyramine (Questran) and colesevelam (Welchol) decrease LDL cholesterol by binding to bile acids.
Discuss your medication options thoroughly with your physician to decide if cholesterol drugs make sense for your situation. Never interrupt prescribed medications without conferring with your doctor. Cholesterol-lowering drugs are often required to reduce high cardiovascular disease risk.
Ask Your Doctor for Guidance
Get your cholesterol tested regularly so you and your doctor know if your levels are ideal. Understand your latest results fully, including total cholesterol, LDL, HDL, and triglycerides. Ask your healthcare professional any questions about what your numbers mean for your health.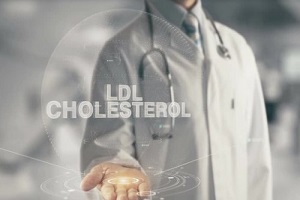 Schedule an appointment to collaborate on an action plan for lowering LDL cholesterol. Your doctor can provide diet and exercise tips tailored to your needs. If cholesterol meds are recommended, discuss potential side effects and proper usage directions.
Conquer Your LDL Cholesterol with Imperial Center Family Medicine's Expert Healthcare Professionals
Improving cholesterol levels, especially high LDL, requires a commitment to heart-healthy changes, and working with your healthcare provider on treatment is essential. Speak up if specific recommendations seem unrealistic for your lifestyle.
While lowering high LDL cholesterol takes effort, taking charge of your health is empowering. Arm yourself with knowledge and dedicate yourself to making heart-smart changes.
Imperial Center Family Medicine's team of expert healthcare professionals has helped countless patients similar to you lower high LDL cholesterol and achieve heart health. Contact us today at 919-873-4437 or online, so we can work together to develop an effective treatment plan just for you.